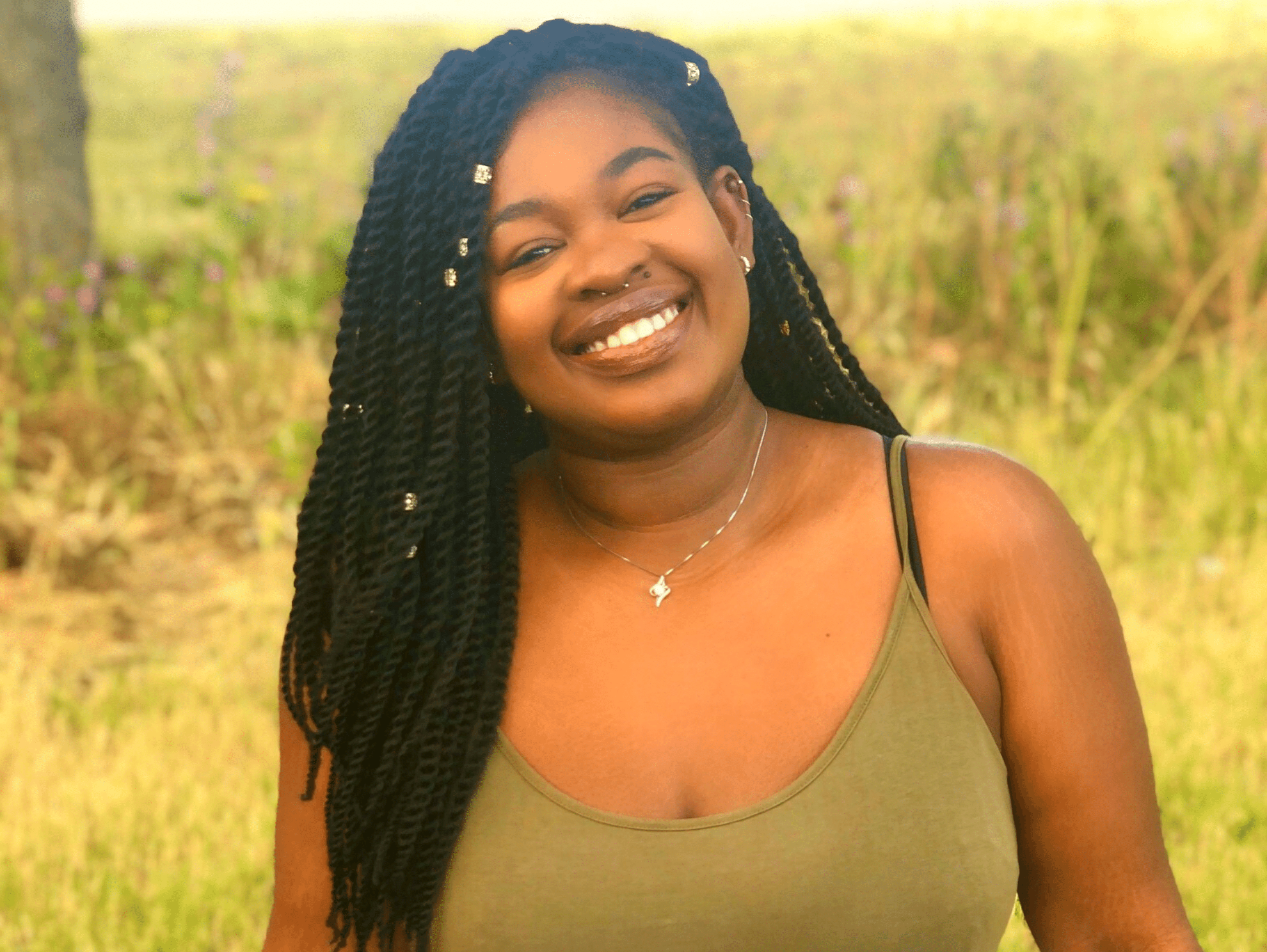 Africa.
Update September 29, 2020:
If you're hoping to repatriate to any country in Africa and/or see the stunning views and locations in The Continent, please enjoy this interview with Adeola from AdeAfrica! We want to combat the controlling negative images of Africa and share that beauty with you.
Check out more of Adeola's adventures in Africa at www.adeafrica.com.
---
What comes to mind when you say, read, and hear the word??
What do you know about the second largest, yet richest continent filled with natural and mineral resources?
To be honest, I didn't know much about the continent either. Growing up in the U.S., you learn very little about its people, cultures, and history. All but slavery. But, there's so much more to this massive country that consists of 54 countries.
And, Adeola from AdeAfrica agrees that Africa is special and we just have to explore it to discover its uniqueness and beauty.
In this post, I interview Adeola of AdeAfrica about her life, background, and why she believes we all should travel to Africa.
Tell us: "Who is Adeola?" And what has been your journey?
I am a 24-year-old world traveller who's devoted my life to sharing knowledge about Africa. I never started off like this and in fact I started off as the complete opposite.
Growing up in England, I struggled a lot as I didn't see any positive representation of people who looked like me in British media. I began to internalize and perpetuate behaviors of self-hatred.
I'm ashamed to say it but I have been colorist, xenophobic, and ignorant to so many things. But in a weird way I believe that's what pushes me to share the information I do now. To help young black people in particular realize their beauty and sense of heritage.
Speaking of heritage, can you share more about your background and what was growing up like in England?
I was born in Lagos, Nigeria and moved to London when I was 7. Growing up in England was quite difficult for me at first as it was a completely different culture. Though I was I raised in a prominently black area, my immediate neighborhood was very white.
I remember in primary school other children would make fun of me for my Nigerian accent or my use of Yoruba words when I didn't know the English words. I learned to quickly change this about myself and to hide this part of myself. I created 2 versions of myself; my public watered down persona and my authentic home persona which I carried into later life.
My earliest memories of interacting with white British people weren't so pleasant. My area was heavily racist and it was common to get racial slurs, chased home and graffiti on our house when I was in primary school.
As a child, I didn't understand this behavior. My family were the typical immigrant story; they kept their heads down and mouths shut in order to survive here. As a teenager, it's hard trying to figure out who you are, especially because black teenage girls have extra hurdles to jump.
My time in secondary school was when I really started noticing these extra hurdles such as hair politics – texturism, colorism, featurism and the oversexualization of our bodies.
This was a tough time for me as I hated nearly everything about myself from my African name to my African features. I Internalized self hate and distancing myself from being associated with Africa.
Wow. Based on your personal experience and the hurdles you faced growing up. Why is it important for travelers to visit Africa?
The western media has done a good job of painting the whole continent as war torn, and impoverished, which in turn has removed tourism for a lot of African countries as a viable source of income.
I know first-hand how traveling across the world has opened my eyes and mind, and urge people who can do the same.
Traveling is one of the most rewarding things a person can do.
Tourism in Africa can greatly benefit African countries as so many people will be impacted. From hotels, restaurants, local craftsmen etc.
My favorite thing about traveling across Africa is the feeling of being home. It's hard to describe, but no matter the African country I went to, I was always welcomed. People saw me as their African sister and I felt very safe knowing there was a community of locals who were happy to see a fellow African explore their country.
Experiencing African countries was the best decision I ever made and I'm sure you won't regret it either.
So, tell us about what led you to travel to Africa as an adult? Where did you go and for how long?
At university, I took an interest in languages and learned Swahili.
I won a grant to travel to any country that spoke Swahili and went to Tanzania. I fell in love with the country as it was the first African country (outside Nigeria) that I had been to alone.
I felt comfortable and a weird sense of being at home. Being there really opened my eyes as, I wanted to experience as many different African cultures as possible and share this with the world.
So at the end of 2018, I decided to solo travel around Africa. I went to 9 countries (Morocco, Cape Verde, Senegal, Sierra Leone, Guinea, Guinea Bissau, Gambia, Tanzania and Tunisia) living in both Cape Verde and Tanzania.
This is amazing! How often are you home in England?
I'm usually only in the country for about 3 months a year.
For the past 2 years, I have been traveling, living, and working abroad. I enjoy the freedom of traveling and like immersing myself into new cultures and languages.
So let's talk about what inspired you to start AdeAfrica?
AdeAfrica began as a creative outlet to share my stories across the continent. I also wanted people to travel and experience the continent the way I did during my time there and what better way to get to know the real Africa than a whole website dedicated to knowledge about the continent.
The goal of AdeAfrica is to serve as a basic travel guide for people wanting to travel around the continent.
I aim to educate people on the different countries and also share my own stories as a solo female traveller across Africa. I plan to curate my own tours around the continent so people can see how diverse the continent is.
These tours will be sustainable and beneficial to the communities visited. AdeAfrica shop will also be open soon selling African themed accessories and more.
What do you hope to accomplish with your platform? And, what do you see happening for black travelers because of this resource?
I hope my platform bridges the gap of knowledge about Africa and I hope that people get a better understanding of African cultures a little more and start seeing the continent as rich.
I hope tourism increases across the continent providing income to the country and specifically to local communities.
I hope black travelers also reconnect to the continent and feel the same way I did with some deciding to move back and/or invest in the continent.
Since you've traveled to a number of countries in Africa, what would you recommend for travelers as they embark on their first trip to a country in Africa?
I recommend using my site to know more about the country and its attractions. and to also look at the tips left about the country.
I also recommend thoroughly researching the area you plan to stay in and ask your hotel before you get there about some hidden attractions, best modes of transport, places they'd recommend to eat etc.
I'm curious what event or moment occurred that led you towards your passion?
COVID. I launched my website during Covid which honestly was a little bit of a blessing for me.
I had time to reflect on the direction I wanted my life to take and I also became a bit more active on my YouTube channel when Covid hit and started to receive a lot of messages about my experiences across Africa and I thought what better way to share my experiences and knowledge about the continent than a website dedicated to such thing.
Before we end, I want to know the quote you live by and how has it played out in your life now?
I love the African proverb saying, 'to go back to tradition is the first step forward'.
It is evident that many countries (African in particular) are still scarred by European colonialism with many countries only being around 60 years old. The only way African countries and black/African people can truly move forward is by learning about the histories and cultures of our ancestors.
Only then can we understand our greatness and move forward. And what better way to reconnect to your past than visiting the continent?
So let people know where they can connect and reach out to you.
Website: www.adeafrica.com
Instagram: adeafrica_
Twitter: adeafricatravel
Facebook: adeola_travel
Youtube: AdeolaSpeaks
Are you making plans to travel to a country in Africa? Where and When? Share below!
Comments