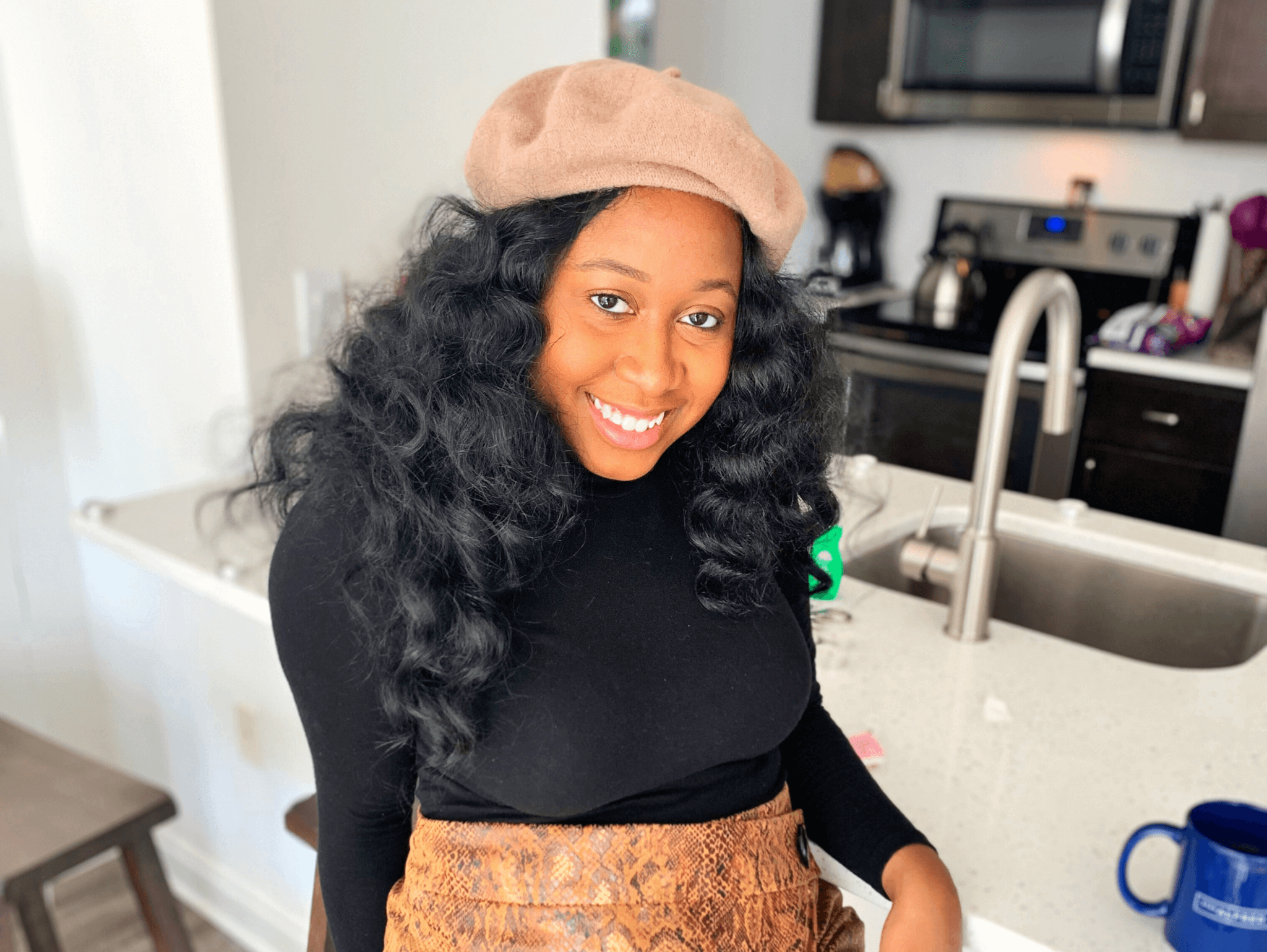 ---
After the release of my book "Studying Abroad for Black Women," I began promoting it on listservs and forums catered to professionals in the international education field. An email appeared in my inbox within an hour of posting.
Ermida Koduah introduced herself as the founder of Being Black In, "an online blogging platform that encourages black travel and gives black people a space to reflect on travel experiences." As I read those words, I immediately felt connected to her purpose and energy. I responded the next day with pure joy and excitement, "I just looked through your platform and already feel connected to it. I wished this was available when I studied abroad."
And, it's true. When I studied abroad, there wasn't a resource online that reflected black travel experiences. Maybe I wouldn't have gotten lost or experienced culture shocked. Yet, here we are in 2019 with a platform created by Ermida that does that and more for black travelers.
A week or two later, we hopped on a phone call.
Three things were birth from this call:
A story about my grad school abroad experience.
Black people connecting through travel. "Being Black In" International Education. Aye!
And, an opportunity to share Ermida's story.
Here's what she had to say about her study abroad experience and the founding of Being Black In.
---
Tell us: "Who is Ermida?"
---
I am a 24-year-old Ghanaian American and founder of Being Black In. I graduated Magna Cum Laude from the University of Albany and currently work in DC.
---
You mention in your bio on your platform "Being Black In," which we will get to in a bit, that you were born in Italy, moved to New York City, and are of Ghanaian descent, what was it like growing up with these identifies? Specifically, how did you embrace these identities as you grew up?
---
I believe my identity made it very easy for me to know traveling would be one of my passions. I remember moving from Italy to NYC and noticing the great diversity that the city had.
My Ghanaian heritage and trips to Ghana reminded me that there was more out there in the world than the city I grew up in. Going to Ghana really boosted my curiosity to see more places in the world. 
---
"Why isn't there one sole website with all this information, specifically for black people all over the world?!"
---
Speaking about your curiosity and seeing more places in the world, can you share with us your study abroad experience?
---
The first time I studied abroad, I went to Dubai, UAE for a semester. My first day in Dubai was great but came with a minor challenge. My university emailed me details on how to take a cab from the airport to campus but my eagerness and amazement of the city somehow led me to get lost.

However, I ended up finding my way to my school and once I got there, I just knew I made the right choice.  I arrived on January 15th, 2015 and the weather was amazing. Dubai can get very hot but between the months of January to April, their winter season, the breeze was on point.  
As a black woman from America,  I felt very comfortable in Dubai.  Dubai is a very diverse city with all types of people. On my college campus, I became very close friends with many students from various parts of Africa. I also grew a close bond with the other American students that were on the program with me. 
---
Since you've studied abroad, what event or moment occurred that led you towards founding Being Black In?
---
My idea for Being Black In came about in 2016 before I studied abroad in Morocco for two months.  I heard some positive and negative experiences about being a black woman in Morocco from a friend, however, I wanted to hear about others' experiences. 
I went online and I could barely find any resources, non-tourist-related, about the black experience in Morocco. The information I found was a scattered amount of random online forums and a few Youtube videos.  
Besides the black experiences, I wanted to know resources like: 
"Where can I get my hair braided, if any? 
"What night clubs should I visit?"  I thought to myself. 
"Why isn't there one sole website with all this information, specifically for black people all over the world?!"
---
So now that you created this resource and website, readers will find that you separate your platform into "The Good, The Bad, and The In-between." Can you briefly share a Good, Bad, and In-between experience while traveling?
---
Absotutely! I 've had so many good experiences but I will speak about to save time.  In 2016, I went on a language immersion program in Morocco. I spent the summer living in Tangier, Morocco studying Arabic and Darija.  I faced endless challenges that summer but on a weekend while I was in Morocco we took a trip down to the Sahara Desert for a night. I had many reservations about camping in a desert for a whole night. (I am not big on camping or being outdoors). 
However, it was such a beautiful experience. I was able to get away from the busy Tangier city and just spend a night to gaze at the stars in the cool desert night. I laid outside and woke up to a beautiful sunrise. 
A bad experience I faced while being abroad was dealing with catcalling and racial discrimination in Tangier, Morocco. The experience put me in a culture shock that I never faced before. I realized that I had to find strategies and ways to deal with these new challenges.
[Click here to read more about Ermida's experience.]
An in-between experience I've had was a lesson I learned when I first studied abroad in Dubai. I remember joining the African Club at my university and attending the club's first meeting. The meeting was focused on planning programs for the semester and I went away giving many ideas/ visions I had for the club. However, looking back, I feel like I should've listened and surveyed my surroundings instead of imposing my personal opinions. I would say this is a very American approach that can be very intrusive.  I learned that it's always good to adapt to new surroundings before trying to make changes in an area where the people there were already doing things before you arrived. 
---
What do you hope to accomplish with Being Black In? What do you see happening for black travelers because of this resource?
---
One of the main goals of my website is to form an open space for black people, worldwide, to share their personal experiences abroad. One of the amazing things about traveling is that it opens us up to a new way of life and causes life-changing experiences in ways we may never imagine.
I would like black travelers to share and express that. I also intend for the site to be a resource for black travelers. I plan to get black bloggers around the world to share knowledge and resources, such as beauty services, hobby locations, nightlife, black travel agencies and much more.
---
Looking back now, what would you change about these experiences? What did you learn and how did it help you become the traveler you are now?
---
I wouldn't change anything about my past experiences because it's shaped me to become who I am now. I learned a great deal about myself. Before I started to travel on my own, I believe I had a very American mindset and perception of cultures I wasn't familiar with. I believe, at times, I may have been very arrogant and one-sided in my opinions on social issues. I believe stepping out of my comfort zone and living abroad changed me for the better. 
---
Finally, what is a quote you live by and how has it played out in your life?
---
"Tough times builds one's character."


As I mentioned earlier, living in Tangier was a great challenge for me in various ways.
---
Thank you so much, Ermida! Please include your social media handle/s, website, email, etc where we can reach you.
---
Beingblackin.com
Instagram: @beingblackin
Get Your Copy Now!
---
Comments