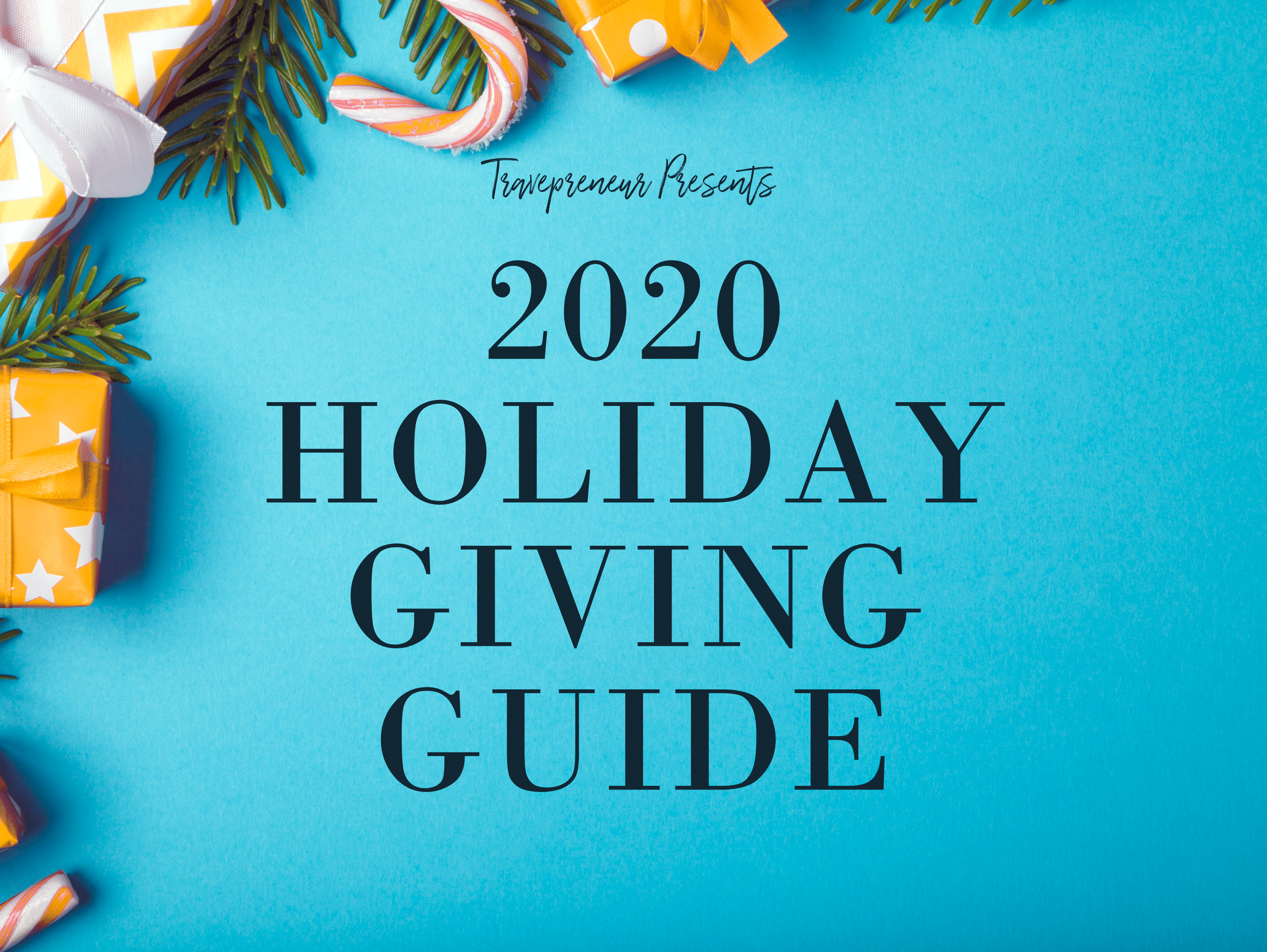 Black Friday and Cyber Monday are two big days of the holiday season. But, hold up! We can't forget another important day that does more than empty our pockets and fills our homes, office, or personal space. It also fills the hearts and minds of people and communities around the globe.
As we celebrate the thanks for our family, friends, and loved ones, let's give back today on #GivingTuesday.
Giving Tuesday started in 2012, which is an initiative meant to "encourage people to do good" the Tuesday after Thanksgiving.
If you're feeling charitable, empowered, and willing to assist, you can look up what's happening near you to get involved. Yet, I've taken the liberty to compile a list of organizations and companies that are doing their thing in the world.
I'm impressed by their generosity, mission, and focus on communities that are often overlooked or forgotten during the holidays.
Here's the 2019 Holiday Giving Guide.
Girl & Women Empowerment
Tusubira Village
Isaac Lufafa, the founder of Tusubira Village, runs a program in Uganda called Give Girls A Voice. As a general medical practitioner, he works to combat sexual exploitation of girls below 16 years old and teenage pregnancy, which are at 34% and 29% respectively.
All measures have been undertaken but the burden is a growing one that eventually makes girls become voiceless dependants young teenage mothers.
The program empowers girls to raise their self-esteem, acquire life skills needed to fight and speak for themselves, and push back against male gender prejudice so that they can make informed decisions and learn about their bodies.
The task isn't an easy one especially in our country where almost 60% of the population is 18 and below of age.
They continually seek help from volunteers who could go into the local communities and speak to children and share messages of hope that will deliver liberty and freedom.
Similarly, Isaac plans to start a mentorship program for boys to grow into responsible men who embrace gender equality as a natural way of life.
Donate to Tusubira Village to bring about gender equality in Uganda!
Women for Women
This organization helps women survivors of war and conflict rebuild their lives. They provide a broad array of vital support to 8 conflict-affected countries around the world to help rebuild their lives from the ground up mainly Afghanistan, Iraq, Congo, Nigeria, Rwanda, South Sudan, Bosnia and Herzegovina and Kosovo.
Girls Going Global
Girls Going Global (GGG) brings girls of color together for the ultimate opportunity to see the world and engage in international affairs and global education. Consider donating today for a girl of color who should see the world.
Health and Wellness
GirlTrek
Last year I included GirlTrek, the organization empowering 1 million women to walk in the name of self-care, in last year's gift-giving guide.
Guess what?
The organization has reached its goal of 1 million Black Women, who joined their mission and who've developed a habit of walking to transform their health and lives.
You can continue to support the founders of GirlTrek, Vanessa Garrison, and T. Morgan Dixon.
Black Girl in Om
Black Girl in Om, a digital space for black womxn to breathe easy, is a personal favorite. Even when you sign up for their email list, you'll immediately feel the support and intentionality of their cause.
Navajo & Hopi Families COVID-19 Relief Fund
A campaign was established to assist Navajo and Hopi families at the start of the pandemic. Since it has grown, the mission has continued to provide food and water for families.
Children's Defense Fund (Leave No Child Behind)
This organization's mission is to ensure every child has a healthy start, a head start, a fair start, a safe start and a moral start in life, and a successful passage to adulthood with the help of caring families and communities. They focus on providing a strong, effective, and independent voice for all children of America who cannot vote or speak for themselves.
History
National Museum of African American History and Culture
The National Museum of African American History and Culture (NMAAHC), located in Washington DC, is the only museum dedicated to highlighting the history and culture of African-Americans.
Visitors can revel at the 36,000 artifacts covering the deep history of African-Americans and their influence not only on the growth of the U.S. but also in the world.
If you're visiting Washington DC and other well-known sites in the National Mall, stop by the NMAAHC to travel back in time and explore African-American history.
In the meantime, you can donate and help uncover the full story of African-Americans.
Social Justice, Diversity, Equity, and Inclusion
Ramp Your Voice
Opportunity starts from day one. The University of Florida stands behind first-generation students with the support of the Machen Florida Opportunity Scholars Program. The four-year program gives first-year, first-gen students a head start by building skills necessary to be successful in college/university. Donate now to first-generation students at the University of Florida!
Plan International
This organization works with children, young people, and communities, they are committed to making a lasting impact on the lives of most vulnerable and excluded children while supporting children's rights and gender equality. They are widespread across the globe having chapters around 51 countries.
Climate
Tugi (The Urban Garden Initiative)
Tugi is an international organization that aims to inspire and empower youth to achieve urban sustainability through a garden based program. This organization also has a lot of chapters all over the globe (California, Zimbabwe, Denver, St. Louis, Texas, Los Angeles, Palo Alto, Orwigsurg, and Cebu Philippines)
Comments