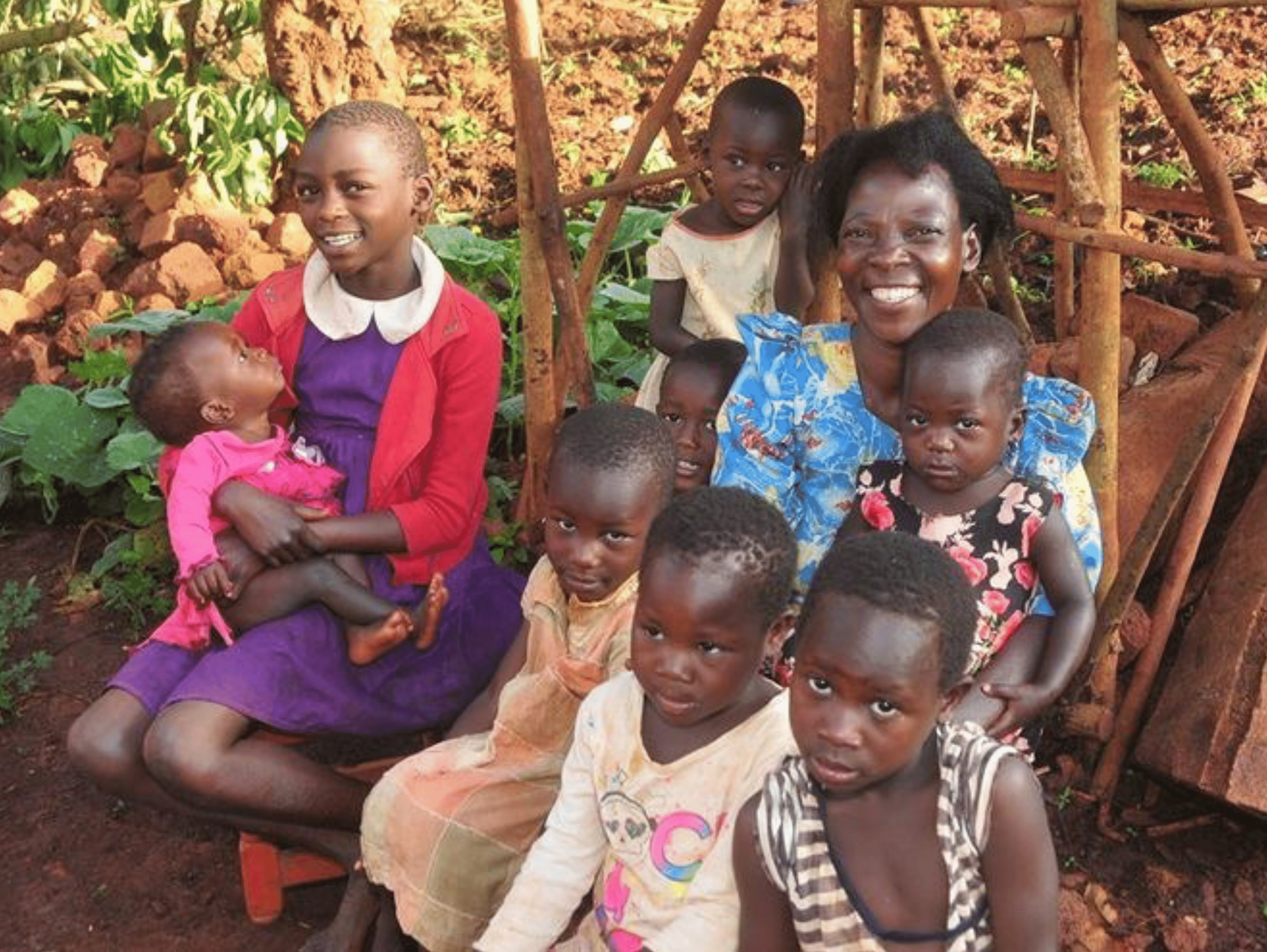 Last week, I interviewed Isaac Lufafa, the founder of Tusubira Village, and the remarkable work he's done in Uganda.
In part two, Isaac shares some success stories of some of the women at Tusubira Village.
Disclaimer: This post contains graphic language and photos, adult themes, and violence. Therefore, it's not intended for all readers.. Reader discretion is advised.
An everyday reality
In our conversation, Isaac shares "some photos of young ladies, I see each time at the hospital office who suffer the extremes of gender-based violence because they are voiceless and dependent." 
The gender roles of girls and women are so discrimination with no taste of fairness.
These are cultural driven and they exhibit male gender prejudice against the females. 80% of domestic work is done by women and girls in the home.
This greatly impacts on the time for girls to attend school compared to the males. Such bias does not provide a leveled ground for competition.
Here are some Tusubira's success stories:
Deborah – 29 years old
Deborah fell victim and dropped out of school at the age of 14 years when she was persuaded into marriage on a promise of a life and future far better than she was living by a deceitful man who kept her without her parents knowing her whereabouts for 9 years.
They produced three children and later the husband whom she was 100% dependent on abandoned her with the children. She went through an burdensome life of suffering. She became homeless and starved with her children, ate from garbage on the streets for 8 months. Deborah was afraid to return to her parents' home for she had realized the mess and frustration she had brought to her parents.
At almost the end of her life, a woman she had ever shared with about where she came from offered assistance and solicited transport fees from well wishers to get her back to her parents' home.
Her unexpected resurfacing was a miracle and source of joy but also a heartbreaking moment because she was insane. She had broken down to psychotic depression and this was a difficult moment for the very poor family.
Our initial involvement helped Deborah access the medical and psychiatric attention she needed coupled with social support to the entire family to believe in science and not witchcraft. Over a period of 7 months, she became mentally stable on treatment and we enrolled her for different skills training.
She completed her first training in business skills and soon she will be completing another skills training in tailoring and embroidery.
This brought back a lot of hope in her life and she dreams to start up her own tailoring shop from where she will earn to become financially independent and take care of her children.
Irene – 59 years old
Irene is among the first team of women to be empowered with job creating skills in tailoring at Tusubira village.
Her life had been torn to pieces with a blurred future yet with many growing challenges and demands in life. We empowered her from fear to try because of her age discrepancy with the teenage mothers; she joined the training and used the opportunity exhaustively well.
Upon completion of the training, Irene seemed lucky but stuck in mind wondering what she would do with the skills because she couldn't afford a sewing machine.
She was supported to make a simple business plan and we offered to lend her a sewing machine which she used well to generate income to sustain her family and made savings.
Apparently she acquired her personal sewing machine using the savings. From a broken life of a single mother taking care of her orphaned grandchildren, the skills gave Irene an alternative promising choice of life.
Irene has a dream of using her acquired skills to generate income, to build a permanent house and educate some of her orphaned grandchildren.
We are so proud of Irene and she inspires us to reach out to many women with diminished hope.
Justine – 28 years old
Justine was persuaded to drop out of school at the age of 15 years by a man with whom they had 5 children.
They lost two of them due to severe malnutrition, which they had thought to be witchcraft. The husband was an excessive alcoholic kept Justine under extreme suppression, violence and fear.
He later abandoned her with the children claiming she had a bad omen of losing children. Justine lived under extreme poverty and starvation because she was previously 100% a dependent housewife.
At the time we crossed lines with Justine she was a single mother in abject poverty filled with tears and fear for loss of another child who had started developing signs like those of the children she had previously lost.
Her daughter Prisca had protein energy malnutrition and at two years she hadn't started walking. Our involvement plan had immediate, intermediate and long-term interventions.
While I used my medical skills to manage and treat Prisca, my wife Sharon did her best offering psychosocial support, developed sustainable remedies that were necessary to empower Justine to have a voice, get on her feet and pursue a future of purpose.
We empowered Justine with business skills, supported her with a micro loan to start a food store.
To date, Prisca is alive and healthy, her mother Justine lives a life filled with hope and financially independent to take care of her children.
What If I Want to Volunteer at Tusubira Village?
If you want to volunteer, here's advice from Isaac Lufafa, the founder of Tusubira Village. [To read more about Isaac, click here.]
"Volunteers come on board with diverse experience, knowledge, skills, attitudes and enthusiasm all necessary in the progress of every project. The coming of volunteers will be a unique opportunity that will support achievement of our objectives in the desired time frame. For the volunteers, coming to volunteer with Tusubira village, this would be a life impacting moment to create everlasting experience and memories about life in Africa, diverse culture and nature."
Should you be interested in learning more about Tusubira Village and/or volunteering with the organization, please review the contact information below.
Contacts:
On Instagram as Tusubira village
Facebook as Tusubira village.
+256782678055
Comments