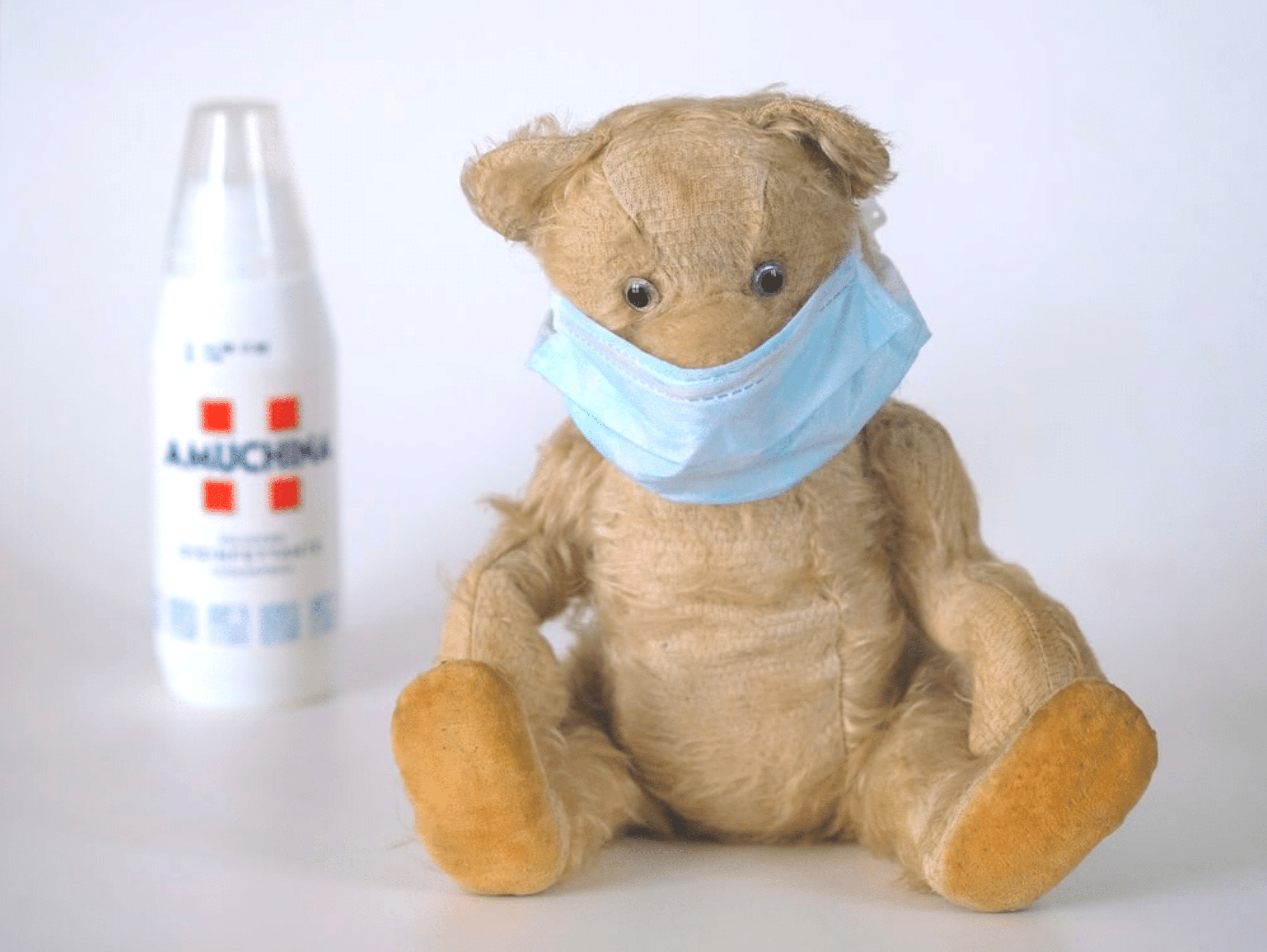 Face masks aren't just a style statement. They're for your health too. So, when I see dozens of people entering a business or the local grocery store without a mask or it sitting on their chin, I want to flip my sh*t  pray for them.
Psst…And, I'm not the only one. Check out Costco refusing to allow a non-mask user to shop in their store.
Ok, that's out of my system.
But, seriously, it wasn't too long ago that the world no one could be out in the streets for non-essential activities. So, tell me, why is it that people have forgotten to practice physical distancing and basic hygiene (again)?
The COVID-19 pandemic isn't over yet. We still have a loooong way to go.
And, it's super important that I share this post with you leading into a major holiday for us, Americans.
Fourth of July is sure to bring out those who bursting at the seams to hit the streets or those remaining cautious about being outdoors and around groups of people. 
Regardless of your plans, here's how to use, clean AND disinfect your Reusable Face Mask during the Fourth of July Weekend.
The Best Way to Protect Yourself
Stay. Home.
The latest spike in the coronavirus cases "can be traced back to around Memorial Day, when officials began loosening their lockdown." So, can you imagine what the future weeks will look like after the Fourth of July?
The Fourth of July signifies our Independence and Freedom. But, don't get caught up in the sentiment of the holiday that you forget that we're going through a pandemic (still!). So, plan to celebrate "Independence" Day differently this year and minimize your risk of spreading COVID-19.
But, what else can you do to avoid another spike in COVID-19 cases and how to maintain your health and safety this weekend? Here's how.
Purchase or make an appropriate face mask
Everybody and their mama are making face masks (including my mom ha!). But, before you purchase, it's important for you to take a peek at this list of essentials for an effective face mask.
When purchasing or sewing your own mask, keep in mind your face mask's fit, durability, and fabric. What's the purpose of having a face mask if it isn't going to protect you from respiratory droplets being transferred from person to person?
In fact, ask yourself these questions:
Does your mask actually fit?
Does it fit snuggly on your face or is it loose around your chin, nose, and side of your face?
Is it a reusable mask or a mask for one-time usage?
Many new and upcoming companies are selling masks for style, but remember to also search and spend with those who create them with your health in mind.
Check out: 6 Essentials for an Effective Face Mask
Wear Your Face Mask…on yo face!
Now that you've figured out how to purchase or make an effective mask, answer these additional questions:
Are you using the mask when you enter a grocery store, business, or restaurant?
Do you care about other people? [Don't answer that question if you couldn't care less about life].
Are you taking your face mask off in a careful manner? [Watch the video below]
If you answer "No" to any of these questions, assess your face mask usage. Before you go outside, check yourself. You never know who is infected with the coronavirus, but showing no symptoms. Stay safe and wear your properly fitted mask!
Before & After Using Your Face Mask
Your face mask isn't the only item to keep you protected from the spread of the coronavirus. Proper care before and after can ensure you're taking safety measures to stay safe and well.
Put your face mask on with clean hands. Use the hand sanitizer or a pair of gloves before putting on your face mask. Avoid touching your face as much as possible, whether before, during, or after your face mask usage.
While wearing the face mask, don't touch the outside of the mask. The outside of your mask is breeding with germs and you don't want to transfer it to your face or rest of your body. I know the urge to scratch or touch your face has increased, but be careful. And, if you must adjust or remove your face mask to talk, clean your hands with hand sanitizer.
After you remove your face mask, clean your hands again. You can never be too careful!
Here's my recommended list of things to carry along with your face mak(s):
Hand sanitizer
Wipes
Gloves
Lysol
Optional: An extra face mask
Wash Your Face Mask
Please, please, please wash your face mask, and wash it often. In fact, a daily wash is recommended.
Just like underwear, your face mask needs to be cleaned after being used. We're living in a different time, might I say dangerous, and our old ways simply won't do.
Note: Be careful masks with filters. They are typically for one-time use only.
How to clean your mask
Warm or hot water
Detergent
Hand wash or washer
Air Dry or dryer
The CDC recommends: "In general, cloth face coverings should be washed regularly (e.g., daily and whenever soiled)."
Check out: How to Wash Your Reusable Face Mask
Dispose of it properly
Let's not be this person…
Dispose of your face mask properly, especially if it's a mask for one-time usage. This means in trash bin/can, dumpster, etc. If you throw your face masks on the ground or in public places, you're defeating the purpose. The usage of face masks will help to slow the spread of the coronavirus.
Comments