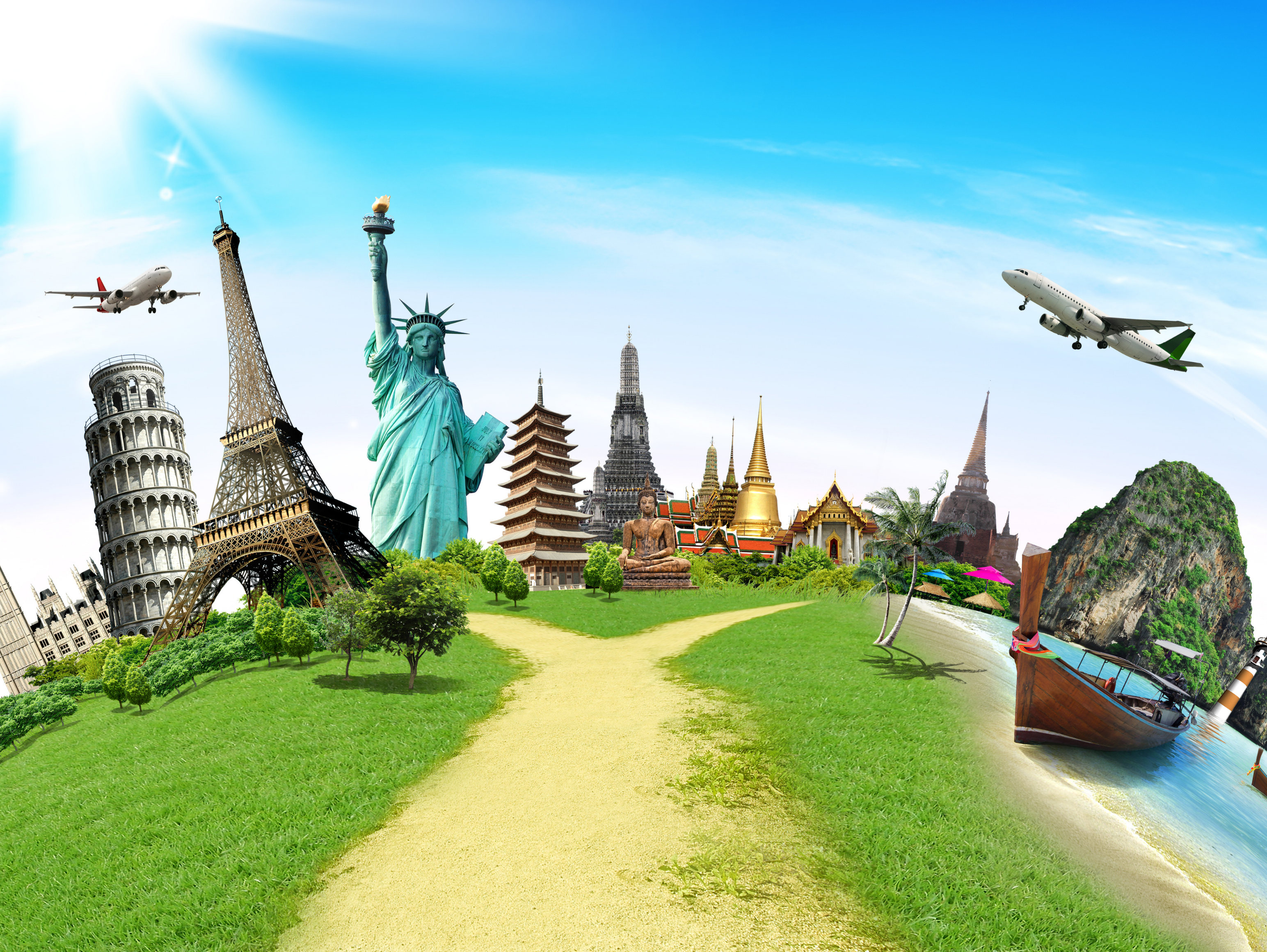 Do you have a dream of traveling the world?
Do you feel like it's impossible because you don't have enough money or time to travel? 
We're here to tell you that is not true! You can travel the world for $20 per day. With this guide, we'll show you how to travel the world for $20 per day. So, keep reading! 
How to save money to travel the world on $20 per day
Track your spending. To do this, simply use an app like Mint or Quicken and input all of the transactions you make each day so that it can calculate how much money is being spent on necessities versus luxuries.  
While "budget" is sometimes an icky and dreadful term, it could be a strategy to save money for your short/long-term goal of traveling the world. Here's how you can set a budget for yourself.
You might select these two categories- necessities (such as rent/food), which should be prioritized over "wants" such as clothes shopping or going out at night when possible.
For example, try not using credit cards if they are attached to high-interest rates. It is especially a good time to make some changes to your lifestyle in this increasingly uncertain world.
Opt for maximum savings by packing more efficiently
The next best way to save on traveling the world on $20 per day is determining more efficiently what you should pack.
If you're a team carry-on, then you have minimal space for all of your necessities. But, here's the trick in the pre-planning stage of your trip. Pack everything you want, then take half of that.
This has been the best trip we ever received. Why? Because it allows us to be really intentional about what we want and needs to take. Do we need thirty outfits for a three-day trip? I mean…you might want that much, but it will certainly cost you when you check your luggage. And, as you know, those fees rack up for each pound that your luggage is overweight. 
The best travel destinations for $20 or less a day
Traveling to Southeast Asia or Central America for as little as $20 a day is not a difficult feat.
Fueled by the recent popularity of these destinations, many airlines have slashed prices and offered travel packages that include airfare, accommodations, meals, tours–all at one low price!
If you are looking to explore more than just SEAsia or Central America but don't want to spend too much cash on an expensive destination like Paris or Tokyo then it's best if you go during off-season time so there will be fewer tourists in town.
How to find cheap flights
You don't have to break the bank when you're booking a flight. Although flights can cost thousands of dollars, it doesn't mean you have to pay that to see the world.
A round-trip ticket from the US to Europe, for example, can cost more than $1000 on average. But you could save a lot by flying by using the following tips and resources.
Consistently search for deals, or rather let those deals come to you! Sign up to communities, such as Scott's Cheap Flights and/or Dollar Flight Club. To get the best deals, invest in their premium service. 
Start your search via Google Flights, which is a search engine for flights around the world with some of the most popular airlines. Some airlines, however, won't show up in google flight results (i.e. JetBlue and Southwest Airlines). You can set alerts to track price decreases and increases.
Where you should go once you are in a new country
When you arrive at your destination, don't head straight to the tourist sites. If you are eager to venture out and explore, then consider the less-visited sites. You will find the true culture and experience that you are looking for.
This is an important part of traveling on a budget because it can save money by not paying admission fees to tourist sites. You could wander down some streets or explore parks, which often have fewer visitors but will still give you a great cultural experience without any cost at all.
And, if you're adamant about visiting well-known sites, then do this instead.
Find out if the site allows visitors to enter for free during specific days or times in the week.
Pay a one time fee to a tour guide that could help you see multiple sites in a day.
Plan your visit during certain holidays, festivals, or events. Sometimes, to attract tourists, these sites might allow them to enter for free.
The best ways to get around the world on $20 per day
Flights are the traditional way to get to and from many places around the world, but you might be surprised by other ways to do so as well. We would never recommend Hitchhiking. Instead, use alternate modes of transportation like buses and trains.
It's often cheaper to buy a bus or train ticket as part of an organized tour, but you can also find the same tickets individually if you're not in a hurry. And some hostels will offer discounts on buses and trains too!
Tips for saving money while traveling
Consider your financial decisions and actions even while you're on your new adventure.
It's easy to get swept up at the moment and spend money when you're having fun. But, don't allow this budget to restrict you from enjoying things outside of your daily budget.
You can also optimize your budget to give you more freedom.
Be creative about all of the things that cost money– for example, use dry shampoo instead of buying a new conditioner or bring snacks on flights rather than buy them from a cafe. You'll have better food and save some cash!
Things to avoid when traveling on a budget
Getting around the world on $20 a day may seem impossible, yet it is doable with lots of patience and confidence.
And yes! Traveling on a budget can be daunting. But, avoid these things and you will be well on your way to traveling to many places around the world without breaking the bank.
Avoid flying everywhere – If you're spending significant time in-country, then opt for cheaper transportation options, such as the bus or train. 
Eating out all the time – You can cook for yourself. Choose lodging that gives you access to a kitchen or offers meals. This would be one less thing to worry about during your trip.
Shopping in the well-known tourist areas – Visit the local artisans and markets. You can get more value for your money. Most times, these artifacts or crafts are uniquely made and one-of-a-kind. 
What are your thoughts after reading this article?
Comments