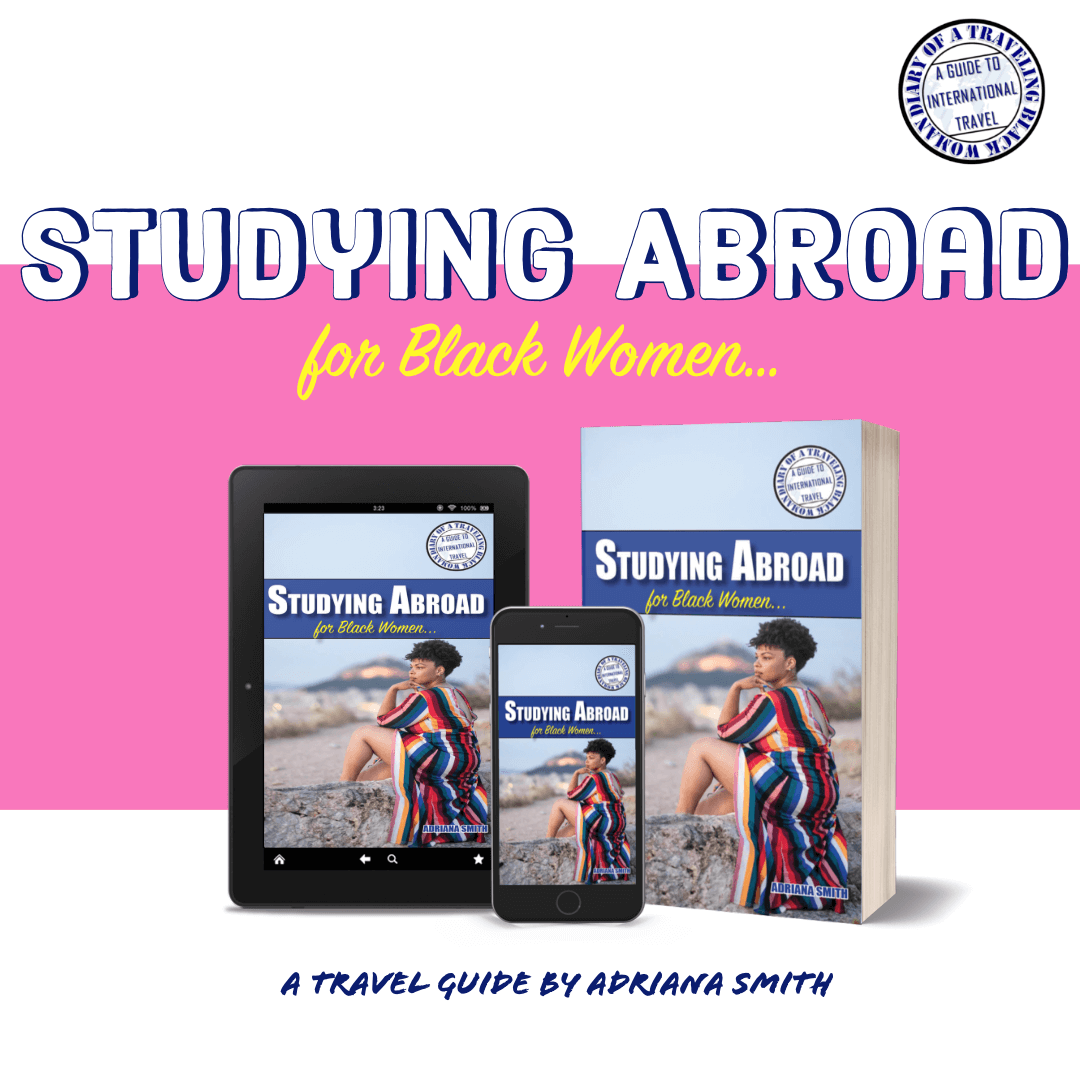 In honor of, well, black women, I've put together a playlist of the most inspiring songs to get black women to study abroad.
These inspiring songs serve as an anthem for not only deciding to go abroad but also how to manage certain sticky and unpleasant moments. *cough* Like people touching our hair. Mmhmm…
And, this is an extra celebration because of the holidays. Whether you celebrate America's birthday, these are songs to bump to and ride your plane to your travel or study abroad destination.
Disclaimer: Not all of the artists are black women. BUT, listen to the message and it won't even matter. Aye!!
Queen, I'm talking to you.
---
Playlist:
---
"Level Up" Ciara
---
Ciara's summer 2018 anthem is the advice we all need. Whether it's love, career, or study abroad (hint, hint), you know her words spark a desire to do and be better, especially for yourself as a black woman. It's time to level up. Why not start with an adventure abroad?
---
---
"7 Rings" Ariana Grande
---
Like Ariana Grande in her trap-pop single, "7 rings," you can enjoy the finer things. Even expressing your desire to get what you want. Just chant the popular line: "I see it. I like it. I want it. I got it." Basically, all the steps necessary to make your study abroad trip possible. If you want it, go get it!
---
---
"Run the World" Beyonce
---
If you really run the world, then you MUST see the world. Beyonce tells us, as black women, it's time to take our place. But, before you do, you gotta explore the world first. What's a leader if she hasn't done the work herself?
---
---
"Don't Touch My Hair" Solange
---
I dedicate this song in honor of the moments we had to tell strangers, "Don't touch my hair." It's probably even more of a problem in destinations where they've never seen or met a black woman. Yep, that's possible. But, it's your hair, you do as you please.
---
---
"I Like That" Janelle Monae
---
When you vibe to the slow-tempo "I like that" by Janelle Monae, you get to feel, be, and think about what YOU want. She says, "I don't really give a f*ck if I was just the only one…" is a reminder to do you. While we like to have support from family and friends, sometimes it's okay to follow your heart and create your own path. Here or around the world.
---
---
"I'm Coming Out" Diana Ross
---
When Diana Ross made this song, she was saying to the world that she was coming out from underneath Barry Gordy's thumb. Let this be your freedom song. Be unapologetic and let the world know it.
---
---
"I'm Every Woman" Whitney Houston
---
RIP to the Queen of Vocals. To the woman who made it clear that is was okay to feel good to be a woman, a black woman. Originally recorded by Chaka Khan, Whitney Houston (which is my favorite version) makes you want to dance across the world and spread the gospel of "I'm every woman." Repeat this anthem and it will surely give you the motivation to lead a path of fearlessness, boldness, and imagination. You'll need it when you travel abroad.
---
---
"Juice" Lizzo
---
Lizzo spreads the importance of self-love in her hit, "Juice." It never hurts to remind yourself just how great you are. So, feed your soul with positivity. They'll be days when you doubt your decisions, especially when studying abroad. If you do, just recite these words, "It ain't my fault that I'm out here makin' news…"
---
---
Queen, are still there?
---
"Girl On Fire" Alicia Keys
---
"This girl is on fire!!" Aye…are you on fire? Are you ready to blaze your path? With fire in your eyes and heart? If you don't have a fire in the pit of your stomach, are you even ready for the world? Let me know what's up.
---
---
"Just Fine" Mary J. Blige
---
Auntie Mary just knows what to say when you're feeling down, sad, or even angry. But, in the words of the Queen of Hip Hop Soul, you'll be just fine, fine, fine, fine, fine, fine. Ooooh.
---
---
Remember: "Not time for moping around, are you kidding? And, no time for negative vibes, cause I'm winning"
---
"Survivor" Destiny's Child
---
For the challenges and difficulty you face studying abroad, remember you are a survivor. It takes mental and physical strength to leave your comfort zone for something new. But, if and when you do, are you going to give up? Ok, then, what are you waiting for?
---
---
"7/11" Beyonce
---
You notice that Beyonce has been represented on this playlist quite a lot, huh? Well, she's an empowering soul that has just the right things to say. But, 7/11 is more than just a date, it's the release of my new study abroad guide for black women. Yep, next week, you can get the guide that will help YOU make your study abroad dreams come true.
---
---
If you're just not sold on going abroad, Queen, then be sure to pre-order my new guide to studying abroad:
Pre-Order: Studying Abroad for Black Women
It's available on Amazon on, can you guess?? 7/11!! Shout out to Beyonce 🙂
And, shout out to Nadine from Traveling Black Women for the opportunity to share my experience and expertise with the world.
In need of some support and resources, check out the list below:
GoAbroad Scholarship for Black Women
Pre-order yours now! Studying Abroad for Black Women
Comments