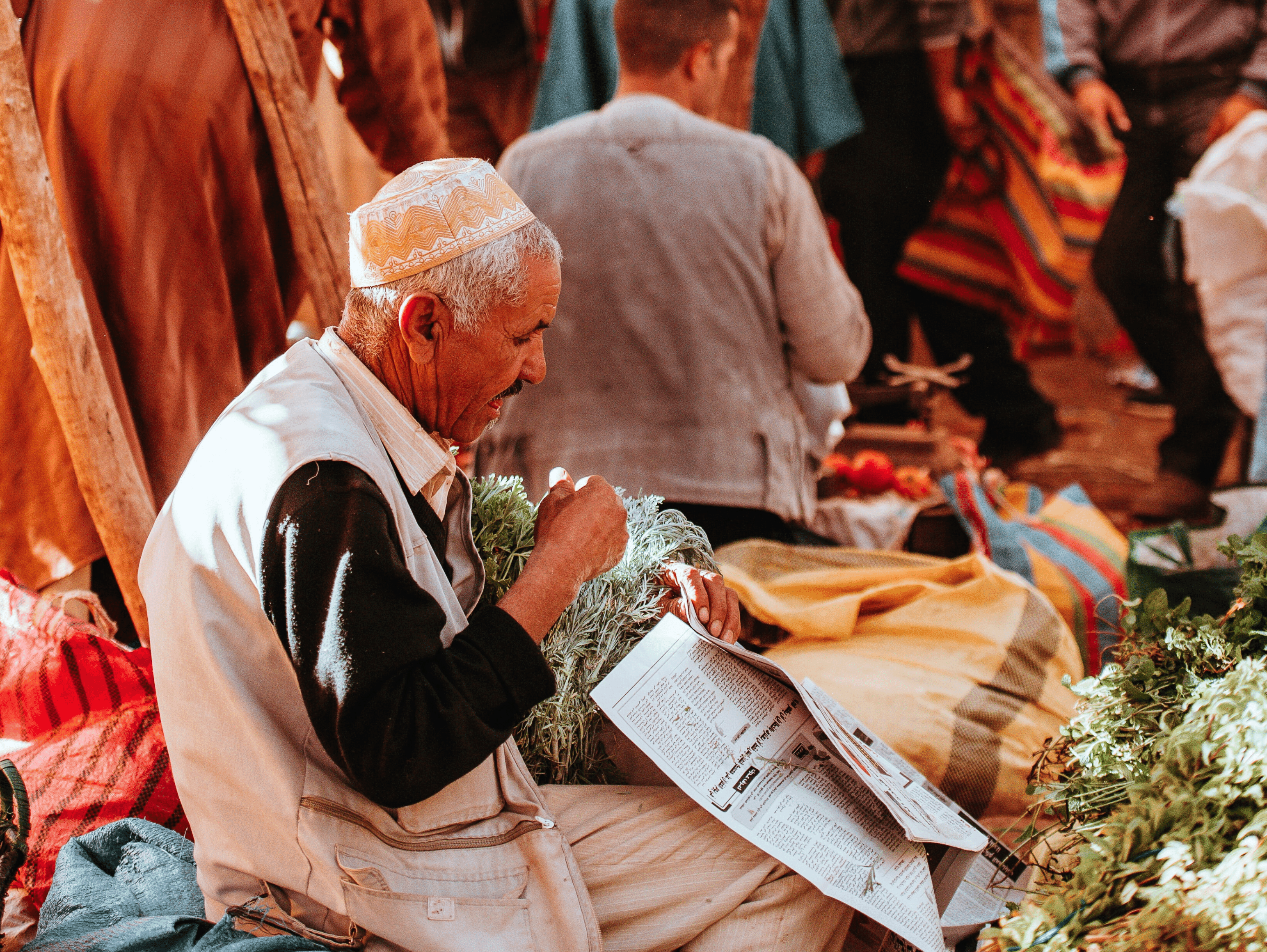 It's time for a reality check.
We've been homebound for a while now and it's time to reflect on our past behaviors, which will help to improve our future habits and decisions. As you read this guest post [a lovely person who didn't want to be named but deserves all the credit], think about the ways that you can help local communities, here and abroad, to prosper outside of traditional means and sources.
---
The world is full of wonders, and we all hope for the chance to see a few of them during our lifetimes. Tourists flock to destinations far and wide seeking exceptional experiences and lasting memories, but sadly, memories fade, so most travelers want to bring back something solid they can keep, a memento that won't change over time.
This common desire has resulted in a profusion of trinket vendors and souvenir shops infesting any locale that draws tourists, marring the beauty of the place and detracting from its historic or natural authenticity.
The objects sold in such stalls and stores are typically poor quality, and generic enough to vary little from one site to the next aside from the printed name of the location it was purchased being stamped somewhere on the object. The shops are unsightly, the items of little value, and the vendors barely earning enough money to get by.
So what's the solution? 
Anecdotal research suggests that the majority of travelers value their experience and seek a way to commemorate it, so it stands to reason that people would prefer a unique, personal memento to a cookie cutter style trinket, which is where photography comes in.
Is there any better, more personal way to immortalize a moment or a memory? Studies show that people are more comfortable spending money on something they perceive as valuable, and unique photographs provide a way for vendors to offer a service that will be more appreciated and therefore more profitable.
I have traveled a lot, and everywhere I've gone, I've encountered the same vendors inhabiting different bodies, desperate to make a sale, peddling their wares as aggressively as possible without using actual force.
These ubiquitous little shops and stalls pop up like mushrooms, offering slight variations on the same basic merchandise, and they are almost never selling anything that I or anyone else I know would actually want.
Pop up tents and tarps, blankets on the ground strewn with odds and ends, corner units in brick buildings barely large enough to walk into side by side with another person. They sell an endless array of magnets, cheap jewelry, snow-globes, postcards, plastic toys, mugs, baseball caps, tacky t-shirts, souvenir socks, and bumper stickers.
If you've been in one of these places, you've been inside them all, and though occasionally you get curious and check to see if maybe you're missing something, after a very short time you learn to avoid them whenever possible. That does not, however, indicate a desire to return home with nothing to show for the journey you've made.
In a makeshift hut situated along the banks of Venice's Grand Canal, a man named Rhasmeeet passes his days hoping to meet his sale quota and bring home enough money to feed his family. His stall is constructed of wooden poles and a stretched canvas awning which offers him a bit of respite from the Italian sun. The items he has for sale are the standard tourist trinkets, and not in high demand.
Rashmeet is Bangladeshi. He came to Italy 7 yrs. ago wanting the same thing we all want, a decent quality of life and a brighter future for the next generation.
He lives in a cramped apartment with six members of his extended family. His living situation is not comfortable or ideal, but it is also far from uncommon. Rhasmeet didn't leave Bangladesh due to a natural disaster or civil war, he left because Bangladesh is overcrowded, opportunities to earn fair wages are limited, and providing his children with basic needs is almost impossible. He wanted to make money and send it home so his children could grow up with a higher standard of living than he did.
Coming to Europe is the best option many young merchant immigrants have to provide for their families. In some cases, it is the only option. He has been in Venice for two years, and admits that he does not earn a satisfactory income operating the stall. 
The opulence of Venetian art and architecture contrast starkly with Rhasmeet's obvious poverty and the quality of the products he is able to offer. He is one of at least 6 other vendors offering nearly identical items visible from the center of Plaza san Marcos. There are others, but they are selling food, which is delicious, or imitation Venetian glass, which is less exquisite than the real thing but also more affordable.
There is also a man surrounded by an army of pigeons, which he is somehow able to coerce into perching upon passing tourists, at which point he snaps a photo of the individual with his feathered friends on their arms, shoulders, and heads. The pigeon guy is, by far, the most popular vendor, and I have to admit, the pigeon thing is clever. Most people, however, don't have the advantage of a flock of friendly fowl willing to do their bidding.
Rashmeet admits that most people are either suspicious of him and his clothes or entirely disinterested, although he does have some marginal success selling bottles of water and packaged snacks. It is rarely necessary for him to replenish the non-food product manufactured goods. He seemed reluctant to discuss the provenance of the items, but it is safe to assume that his supplier is not inclined to be overly selective with sources of labor or scrupulous about quality.
So, why do these souvenir shops exist? Because they have to. 
Even if they are not especially profitable and even if most tourists pass them by without stopping, there are bound to be a few takers. Some tourists do patronize the trinket stalls, and almost every traveler is guilty of bringing home at least one obligatory shirt or mug.
I admit to humoring my son's request to bring him a snow-globe from every place I go. I would prefer to purchase a more meaningful, culturally relevant gift, and when possible, I do. However, there are far fewer locations to purchase presents that are culturally relevant than there are those to purchase, for example, my son's beloved snow globes.
Plenty of people want pictures, but the right shot can be elusive. Hiring a professional can put a serious dent in your travel funds.
Selfie-sticks are obnoxious, embarrassing and should never be used by anyone who has already graduated from junior high school.
You can pass your precious phone off to a stranger and ask them to snap a quick pic, providing you speak the local language or manage to nab a random passer-by who speaks yours. Or you can try SnapMob or many other pop-up startups that offer travel photography. Because photography is an art. Make yourself and your memories the subjects.
Vendors will always be at these locations, there will always be a ready supply of Eiffel tower flasks, Leaning Tower of Pisa coffee cups and there is nothing wrong with this, but I think if we teach these vendors there is more money in learning skills and providing photos it would benefit all of us, travelers.  
Personally, I know I would rather have a beautiful picture of my family at a spectacular location rather than a magnet that says come to Pompeii or any other random place.  I am not naive; I don't believe adding an additional income source to vendors will limit their reliance on cheap plastic but it will maybe give Rashmeet more money in his pocket and make his life and the lives of his loved ones more comfortable.  
Comments