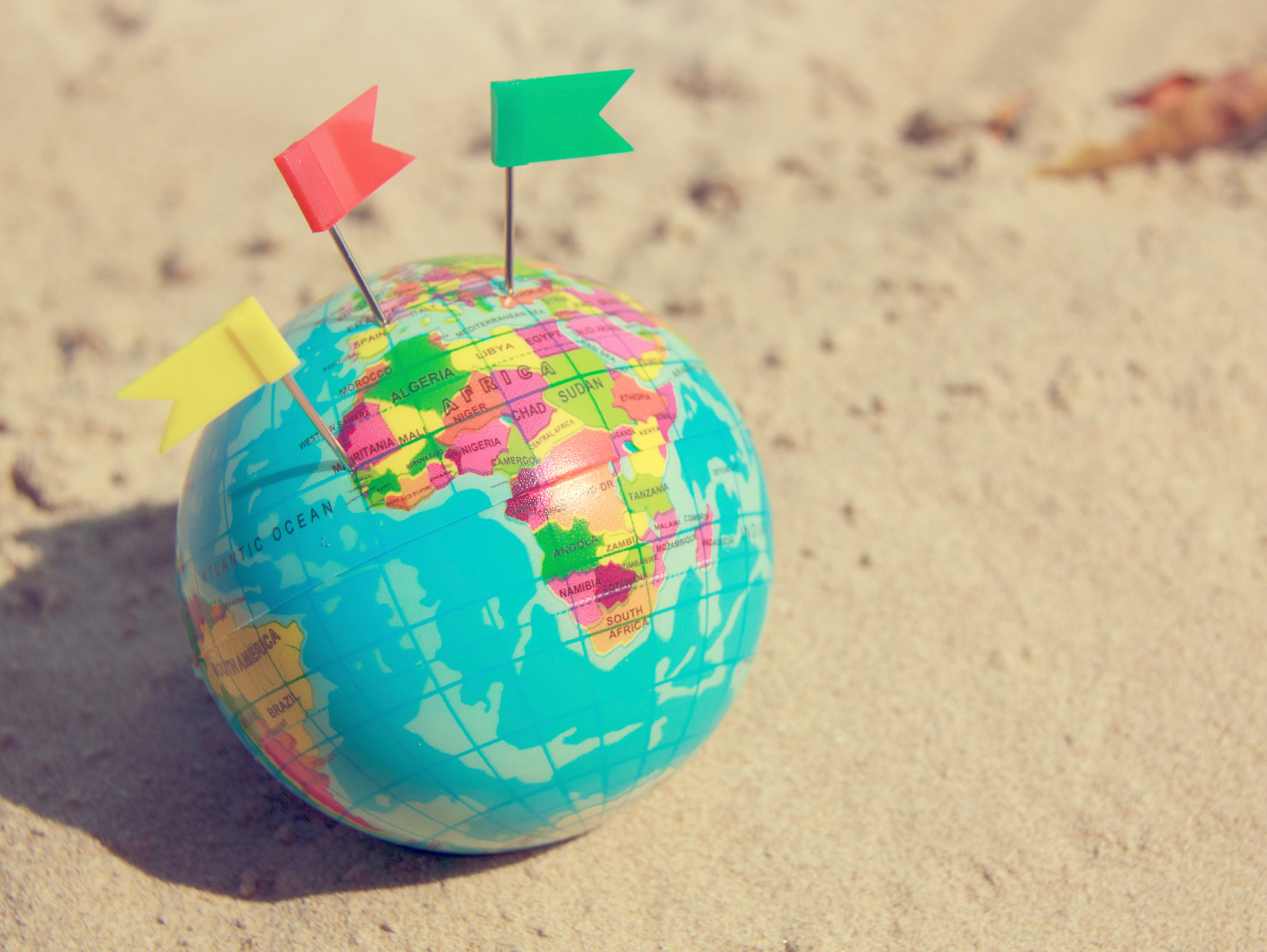 What should you do if your wanderlust gets the best of you and you simple want to travel everwhere? Have a seat and read on!
What's even more amazing than exploring a new country! Planning out the next adventure, and then the next.
One of the most delightful aspects of traveling is being able to explore new cultures and destinations. It's amazing how each destination has a different culture, cuisine, landscape, and people which makes it so difficult when deciding where you want to go next!
When this happens though what should you do?
We explore how you can address your "I want to travel everywhere" attitude so that you can finally decide where to go. The excitement of a new journey in front of you can be overwhelming, but it's also the best feeling ever!
Too eager? Quiz It
It's about time you started planning your new summer travel adventure! But where should you go? There are so many options out there, and it can be hard to know what you want. That is why we created a quiz for first-time travelers that will help narrow down the perfect destination for your personality type. Trust us, this one decision could make or break your entire trip! Take this quiz now to find out where on Earth is right for YOU!

Additionally, finding the perfect travel destination for yourself can be a daunting process.
You'll need to decide if you want a relaxing beach vacation or an active city break with lots of sightseeing—or something else entirely.
This is why quizzing yourself can give you an insight into how much time and money you are willing to spend, what kind of culture you want to experience, and how adventurous/adventurous you want to be.
Always Consider Your Personality
Your personality plays a huge part in the decision-making process of choosing the right destination. Every traveler is different so it's important to consider all factors before booking that ticket!
You have to think about things. For example, different food, weather and how many people that might be too much or not enough.
Sit down with a map or list of possible destinations. Then, evaluate where might be an ideal fit based on personal preferences. And, if you're traveling with the group, then you'll need to take everyone's preferences into consideration. This is why we are team solo over here!.
Once you've narrowed down potential locations, take some time to do research by reading articles online and sifting through our travel planning guide. Find a destination that encompasses what your want AND need.
Embrace Your Uncertainty
Instead of allowing your uncertainty to get the best of your desires and dream, get out a pen and paper or open up the notes app on your phone.
Think about the cultures, people, and places you want to experience.
There is so much beauty waiting for you out there! The sights and views from every destination await; they're just waiting for an adventurous traveler like you to come to explore them!
Get over the anxiousness of your next trip and just relax in the present moment. You will eventually get to every country, state, and land. It takes time and patience.
You hold the tickets and the key to unlocking the doors of your vacation.
Comments