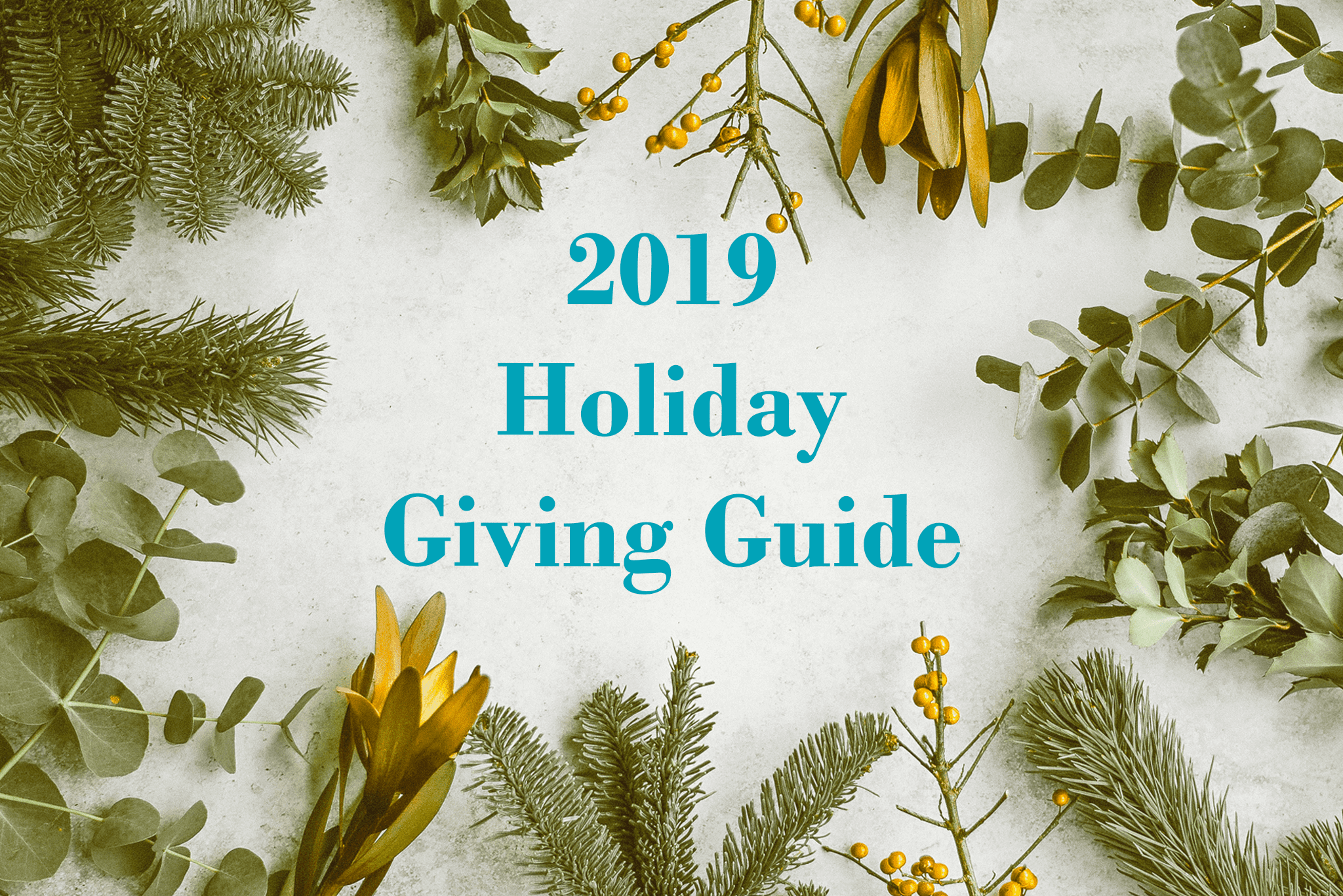 Black Friday and Cyber Monday are two big days of the holiday season. But, hold up! We can't forget another important day that does more than empty our pockets and fills our homes, office, or personal space. It also fills the hearts and minds of people and communities around the globe.
As we celebrate the thanks for our family, friends, and loved ones, let's give back today on #GivingTuesday.
Giving Tuesday started in 2012, which is an initiative meant to "encourage people to do good" the Tuesday after Thanksgiving.
If you're feeling charitable, empowered, and willing to assist, you can look up what's happening near you to get involved. Yet, I've taken the liberty to compile a list of organizations and companies that are doing their thing in the world.
I'm impressed by their generosity, mission, and focus on communities that are often overlooked or forgotten during the holidays.
Here's the 2019 Holiday Giving Guide.
---
Health and Wellness
The organization and movement aspiring to mobilize 1 million Black Women to walk by the year 2020. Founders, Vanessa Garrison, and T. Morgan Dixon started their mission to encourage Black girls and women to develop a habit of walking as a means to transform their health and lives. Donate to GirlTrek today to declare walking as a mode of self-care!
---
Let's do more for the people without a home this holiday season. Operation Care International is hosting a Christmas Gift Event for homeless and impoverished guests with the goal of overcoming homelessness and poverty. Donate Now whether financially or by giving away items and products.
---
Education
Fund for Education Abroad is a go-to scholarship program specific to underrepresented college students who want to see the world. Recipients of the scholarship are 100% minority, 51% first-generation, and 27% of community college students. This year's winners received scholarships that total to be $200,000. To see more black and brown students study abroad, donate today at the Fund for Education Abroad.
---
Opportunity starts from day one. The University of Florida stands behind first-generation students with the support of the Machen Florida Opportunity Scholars Program. The four-year program gives first-year, first-gen students a head start by building skills necessary to be successful in college/university. Donate now to first-generation students at the University of Florida!
---
Travel
Who says you can't see the world before college? Not the founders of Be Girl World! This two-year program encourages teenage girls to dream big and see the world. The first class traveled to London and Paris, with the most recent group traveling to London and Madrid. Want to send more teenage girls in the Philadelphia area abroad? Donate Now.
---
Can you count the times you've met or seen a black woman pilot? I can't because I've never encountered one. But, Sisters of the Skies provides a community for the .5% of the current and future black women pilots. They provide scholarships, mentoring, and information about how to become a pilot. Donate now to see more black women in the sky.
---
Leigh-Ann Buchanan founded Nyah Project "to make transformative experiences –rooted in travel– accessible to all youth." In the Miami-Dade community, she has led international experiences for over a dozen teens who are considered "at-risk" and bred from an underserved and resourced neighborhood. If you want to see more teens or color travel the world, donate now.
---
Girl & Women Empowerment
Hope. Support. Empowerment. The words that Girls Inc embraces while they work to support and guide girls 6 to 18 years old to "value their whole selves," while leading a healthy, enriched, and positive life. Donate now!
---
Fostering Liberty of Women (FLOW) is a Non-Profit Organisation registered in Uganda, East Africa working to change and protect the lives and rights of girls and women. Their focus is on the underprivileged girls and women as well as the advancement of gender equality. FLOW has carried out many successful campaigns, training and awareness-raising activities that have helped lift up the girl child, women, youth, families and needy children. Donate or Volunteer Now.
---
Established as a means to empower teen-mothers and young women against gender-based violence who are vulnerable to early marriages, unplanned pregnancies. ZUWA uplifts the Malawi community by teaching young women how to earn, handle and invest money through various financial and management training. Donate Now or Volunteer Now to the community organization protecting girls and women against gender-based violence.
---
International
The Dalit community, formerly known as the "Untouchables," strive for acceptance and equality in countries like Nepal. While the Dalits are considered the lowest caste, it is important to spread awareness about how their communities face daily discrimination and oppression. We can assist in learning more about their values, culture, and how they contribute to society. They are important, too.
---
Do you know where most of the items in your home are made? Well, Three Sisters bridges the gap between artisans and designers AND you. Your purchase goes toward an Education Fund for tutoring and literacy programs in the artists and designers' communities in Benin. Donate Today!
---
Animals
This season, we have to do more than think about all of the presents and money we'll receive. How about taking an extra second to think about the environment in which we live? Tiny Turtle reminds us that "simple changes can have a major positive impact" on the place we call home. Don't forget that we aren't the only creatures that inhabit this planet. Think about or friends like the turtle. Today, shop Tiny Turtles to conserve the oceans and marine animals.
---
As the Brazilian Rainforest and Australia remain on fire, please remember that there are dozens of lives at stake. The people fighting the fires AND the animals who call these places home. Let's support the current and future efforts that will destroy a habitat, including the negative impacts that have caused a decline in populations around the world. Donate now to In Defense of Animals!
Comments