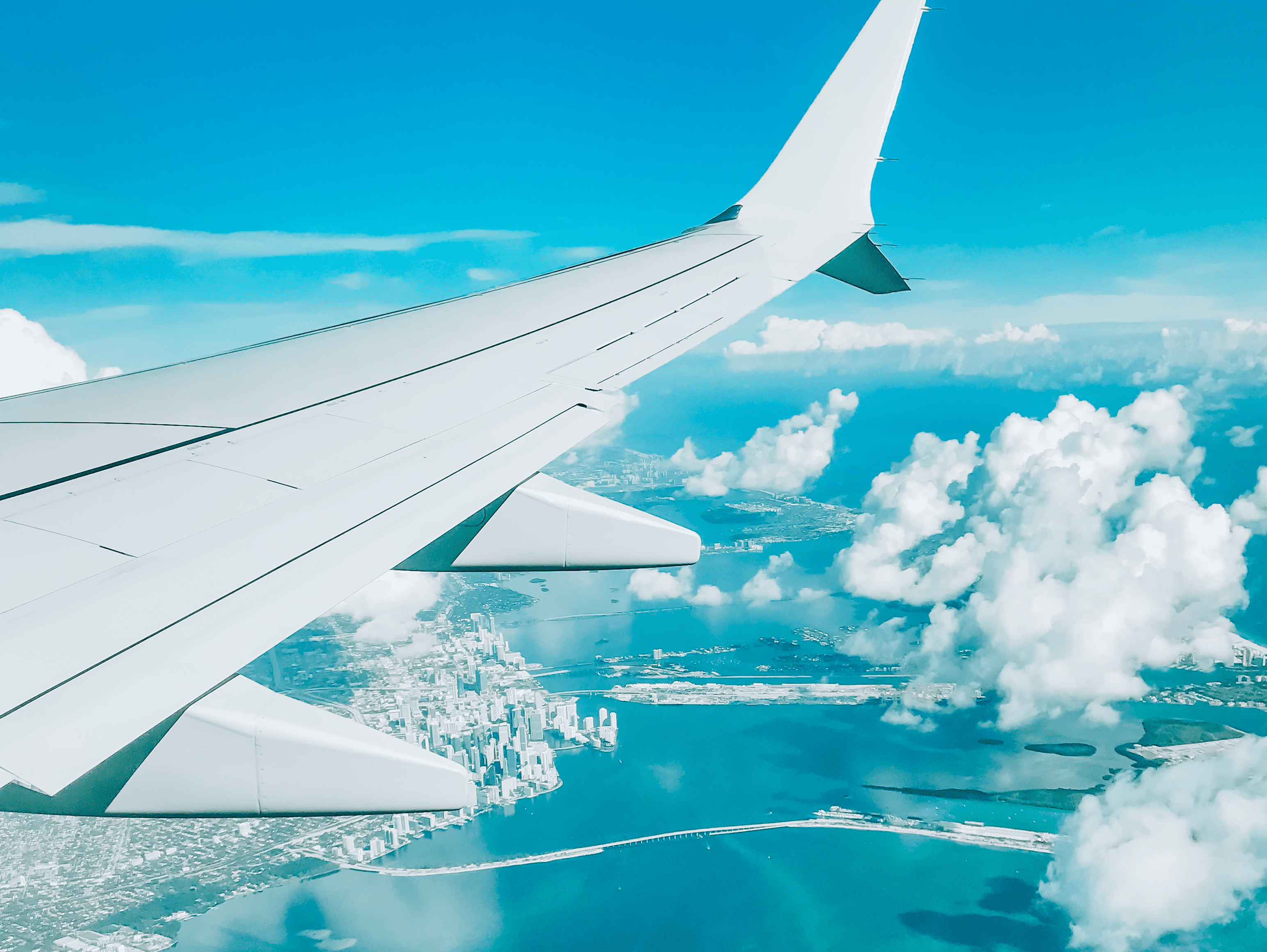 While many of you might be wondering if anyone is planning on traveling within the next few months, I would propose that you ask, will You Be Able To travel In the fall?"
Don't take this question lightly as there's so much uncertainty about the future of travel and the impact of COVID on the industry.
Bonus: I'm offering insight from the lens of International Education and how as a field, we are answering this question. In some way, you can begin to think deeper about the ability to travel in the fall, and questions to consider to make the best decision for you. 
Look to Higher Ed and International Education Offices
Many of you are pondering when you can book your next flight, speculating between June through August as possible times to return to travel. And, for most travelers this timeline seem plausible. Yet, when you look to Higher Education, it's a totally different timeframe.
The CDC, at the beginning of the COVID-19 breakdown in late February/Early March, highly recommended that institutions bring their Spring study abroad students back home and cancel their programs through Summer. This means that students cannot study abroad until possibly the Fall semester. Some institutions, however, have decided to go beyond that period. In fact, "17% of institutions [have] made the decision to cancel all or some of their study abroad programs in the fall" (IIE).
In my office, my team and I have not yet made a decision yet. But, we've been informed by our partner institutions in Japan, France, South Korea, Northern Ireland, and Germany that they are canceling their programs and will not be sending or accepting any students for the Fall term.
This is a clear indication that there are some concerns about the ongoing impact of COVID-19, and prefer to defer until safe to return to "normal" programming. If institutions across the world are halting their travel, in and out of their countries, then we should probably take heed.
In place of in-person travel, some global institutions have already opted to expand their programs to include a virtual option. While in-person mobility has halted, institutions have considered approaching global exchange from a creative perspective, which includes reaching the world through virtual exchanges and internalization efforts.
Institutions are taking advantage of promoting "the mobility of students' minds — minds engaged in confronting other cultures and worldviews that help overcome their biases. Education abroad has always used geography as a point of definition, but now we have begun to view it as an educational model that can be practiced in a wider variety of forms" (Inside Higher Ed).
As Henry David Thoreau says: "The frontiers are not east or west, north or south; but wherever a [person] fronts a fact, though that fact be a neighbor, there is an unsettled wilderness between [them] and Canada, between [them] and the setting sun, or, farther still, between [them] and it."
In the end, it is your decision to travel or not this fall. Just take notice of what's happening in different industries and countries, so that you can make an informed decision about your health and safety.
If you're still pushing to travel this fall please consider the following questions:
How many institutions will continue to cancel their study abroad programs [no international travel for students]?
What other institutions abroad have or will prevent students from studying in their countries?
Can virtual travel supplement my desire to travel until the end of the year?
Travel Restrictions
Before you book a flight to anywhere in the world, determine the travel restrictions for that particular country.
For example, do you have plans to travel to the United Kingdom (UK) soon? Well, the UK has implemented a new quarantine policy that includes:
Passengers arriving in the UK by plane, ferry or train – including UK nationals – will have to provide an address where they will remain for 14 days. There is a £100 penalty for anyone found to have not filled in this "contact locator" form.
Surprise visits will be used to check they are following the rules. Those in England could be fined up to £1,000 if they fail to self-isolate, while governments in Scotland, Wales and Northern Ireland can also impose penalties.
Passengers will be asked to drive in their own car to their destination, where possible. If they don't provide an address, the government will arrange accommodation.
They must then not go to work, school, or public areas, or use public transport or taxis. They should also not have any visitors unless they are providing essential support, and should not go out to buy food or other essentials where they can rely on others. (BBC)
Other countries that are following the 14-day quarantine rules are as follows: Spain, Italy, Greece, Canada, the UAE, Australia, and New Zealand.
This list is likely to change or increase once countries finalize their own travel restrictions and open their borders to international travelers (if at all).
Can travel really be canceled for the rest of the year? It's shocking to come to the realization. But, the world is ever-evolving, and it's time to take a hard look at our priorities.
Questions to consider:
Are there any travel restrictions to and from the United States?
What will be the status of the US Embassies in my desired destination?
Are there any travel restrictions traveling to other countries?
Will I need a vaccine before entering another country?
Can virtual travel supplement my desire to travel until the end of the year?
The Impact of COVID-19 on the Travel Industry
Here are the facts:
It is estimated that 100 million jobs will be or have been lost during the COVID-19 pandemic.
Travel on U.S. Airlines has been down by 95%.
Hotel stays and occupancy rates have drop to 25%.
Travel will inevitably change. But, what will it look like in the Fall? Let's be honest, the Travel industry isn't going to bounce back as quickly as any of us hope with the economic impact of COVID.
Additionally, the COVID-19 pandemic exposed its health and safety issues, which will need to be resolved before deciding to travel again.
Such questions to consider are as follows:
When will you feel comfortable traveling again?
Will airlines risk health and safety to meet their financial goals this fall?
How can airlines keep passengers, flight attendants, and pilots safe?
How will health and safety guidelines change post-COVID-19?
What to expect when passing through TSA?
Check out: The Future of Travel – Forbes Article
There isn't an easy answer to the question, "Will You be Able to Travel in the Fall?" There are many factors to determine FOR YOU, what is the right time or not. This post isn't a blanket checklist made to fit for all who wants to travel. Instead, this post is to help you make some decisions toward your health and safety and whether travel should or could be in your cards this fall. Whichever you choose, please be safe and well. And, as always practice safe distancing and proper hygiene care not just for yourself, but for others as well. 
Comments